Product Description
Veneer drying is one of the most crucial phases of veneer production. The main objective of the drying process is to produce high-quality optimally dried veneer sheets with the highest possible efficiency. This is carried out by removing water from the sheet and decreasing moisture content to an optimized level by using hot and humid air inside a dryer.
By choosing industrial veneer drying, you improve veneer quality with uniform drying result. As a result, you get high-quality. Its robust and sturdy structure guarantees a long lifetime and steady production with high efficiency. The proven technology gives you advanced production efficiency and capacity.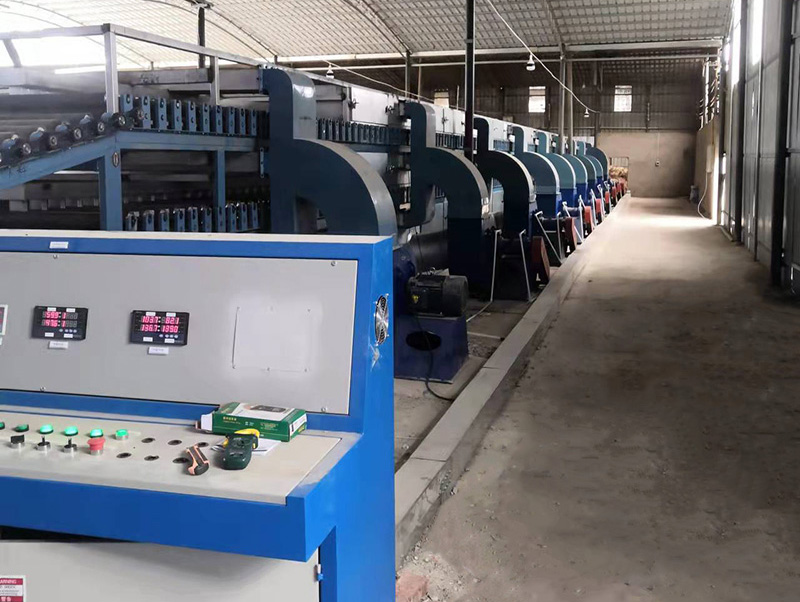 Shine veneer roller dryer can keep the veneer smooth after drying. For 32m 2 deck veneer dryer machine, we equipped with water circulation system, which can save energy and improve efficiency. Biomass burner as heat for 32m 2 deck veneer drying machine, bark and other tree waste can be used as the fuels for veneer drying line, the drying cost is reduced greatly. The drying capacity of 32m 2 deck veneer dryer can achieve 1.6m³ per hour. The composite cost of Shine biomass veneer drying machine is only USD 6-12/per cubic meter.
Shine veneer dryer's patented moisture exhaust system is specially designed for users in cold northern regions. It can be installed separately on any of our dryer models.The system is installed on the top of the Shine's veneer dryer to quickly and discharge the moisture inside the dryer to the outside of the workshop, avoiding the pre-condensation of steam caused by the temperature difference between the inside and outside of the dryer, and keeping the inside of the dryer dry and pressure balanced.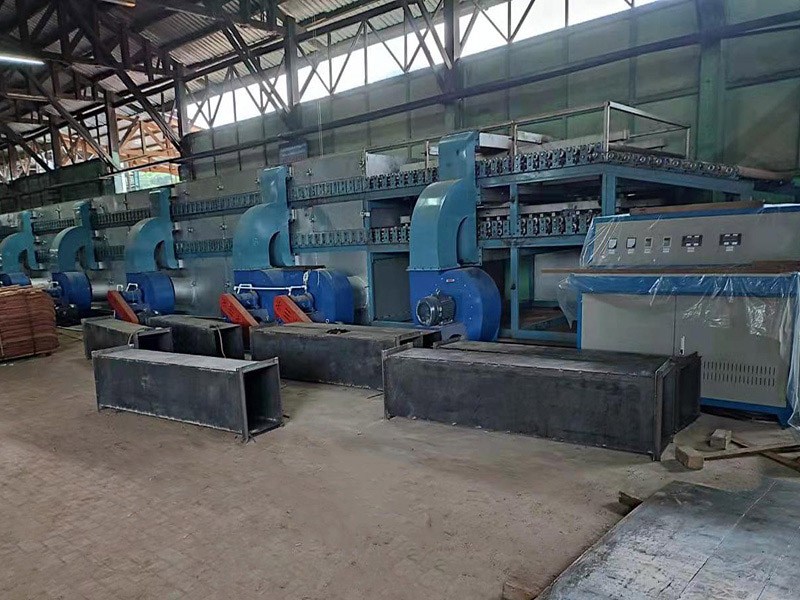 Drying system
Hot-air curtain style:
In this type, the air is circulated in (direct)direction, radiator adopt steel aluminum alloy sheets, is heated with steam and oil the hot-air immit into the top and bottom bellows by acentrical fan, and injected with high speed into both sides of the veneers. The veneers are dried uniformly.
Driving system:
The drum type: the veneer feed lengthwise, top and bottom rollers are driven by the chain, the veneer advance pressed by the top roller weight. The veneer is dried when come through the rollers and air nozzle with flat smooth surface.
Control system
According to the users' requirement, we have manual operation, step less speed change, automatic computer controlling system, the speed can be adjusted when different thickness and different moisture of the veneer is dried.
Structure selection
The contour structure is metal material (iron plate, aluminum plate, stainless steel ect.) asbestos keep temperature with brick body, we can produce according to your requirement and also remake the old machines.
Heating source system:
You can choose the heating systems according to your conditions and environments such as hot air stove, steam stove, oil stove.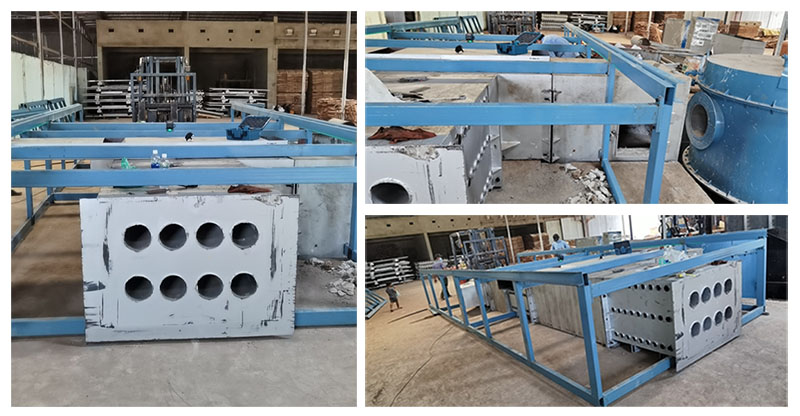 Advantages of Veneer Drying
1. The veneer after drying by Shine veneer dryer is smooth and the moisture content is uniform, and the high temperature drum has direct contact with the wet veneer for heat transfer, and the heat efficiency is high, the heat loss is small, and the heat loss is reduced. the selling price for veneer dried by roller veneer dryer is higher than natural drying.
2.The roller veneer drying machine adopts frequency conversion to adjust feed speed according to your veneer thickness and moisture content to achieve ideal drying effect .
3.Shine core veneer dryer or face veneer dryer covers a small area, less ancillary equipment, convenient for transportation, quick installation, and can be put into use quickly and conveniently.
4.Standardized production models, can make different sections or decks according to different capacity requirements, which can meet different customers' requirements.
5.Each section with heat exchanger, which can make full use of the heat and achieve the best drying effect.
6. The fuel source can be the waste wood after peeling or the tree bark ,which can reduce the fuel cost greatly for the user.
Product Parameters
| | |
| --- | --- |
| Model No | GTH30-32 |
| Working Width | 3m |
| Deck | 2 |
| Roller material | Q235B, φ89 steel pipe |
| Heating area length | 28m |
| Cooling area length | 4m |
| Veneer thickness | 0.6-8mm |
| Veneer water moisture | Fresh veneer to about 10% |
| Heating material & drying temperature | Waste wood, 140-200°C adjustable. Temperature control accuracy ±5°C. There is automatic temperature control and speed regulation system, which can guarantee the moisture content is consistent. |
| Drying capacity (m³/24h) | 40-45cbm |
| Veneer transport speed | 5-22m/min,16A chain |
| Hot air blower | Power:11KW(7pc) |
| Traction motor | Power: 7.5KW,frequency control(2pc) |
| Cold air blower | Power: 11KW(1pc) |
| Air intake fan | Power : 7.5KW(2pc) |
| 4 ton biomass burner | Power: 16.5KW |
| Total power | 134.5KW |
| Actual electricity consumption | About 95kwh per hour |
| Covered Space of the whole machine | 38M X 9M X 3M |
video
https://youtube.com/shorts/eQIYZr3WbsQ
Parts of Veneer Dryer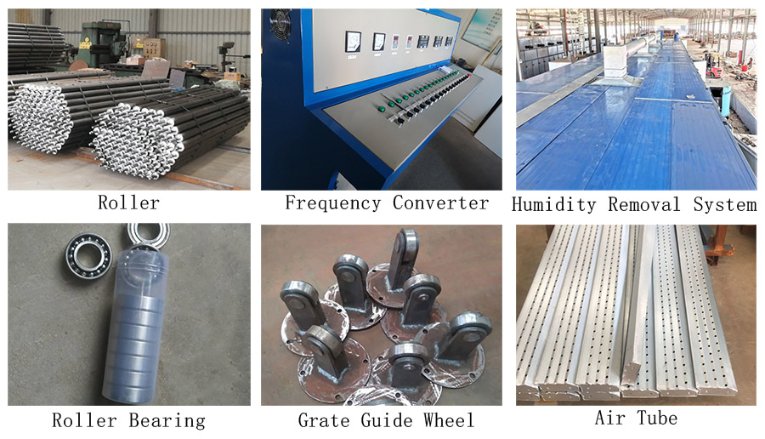 Heat Exchanging System

Shine Veneer Dryer Machine Heat Exchanging System adopts step by step heat transfer, and the specifications of each section of the heat exchanger are different, Large heat exchange area and high heat exchange efficiency. and the hot air in the heat exchanger can be uniformly emitted to the veneer. The veneer after drying has uniform moisture content, flat, no buckle or end waviness; free of splits and the surface is in good condition for gluing.
For traditional veneer dryer, the position of the hot air fan is on the top of the veneer dryer.
The position of the hot air fan is on the side of the Shine roller veneer dryer. The advantages are as follows:
On the one hand, it can decrease the height of the equipment.
On the other hand, the heat is more concentrated and the heat loss is less. The motor of the hot air fan is on the side of the veneer dryer where temperature is not so high, so the motors are in a suitable working condition which prolongs its working life.
Last but not least, it is very convenient for daily maintenance of the equipment.
Customer Case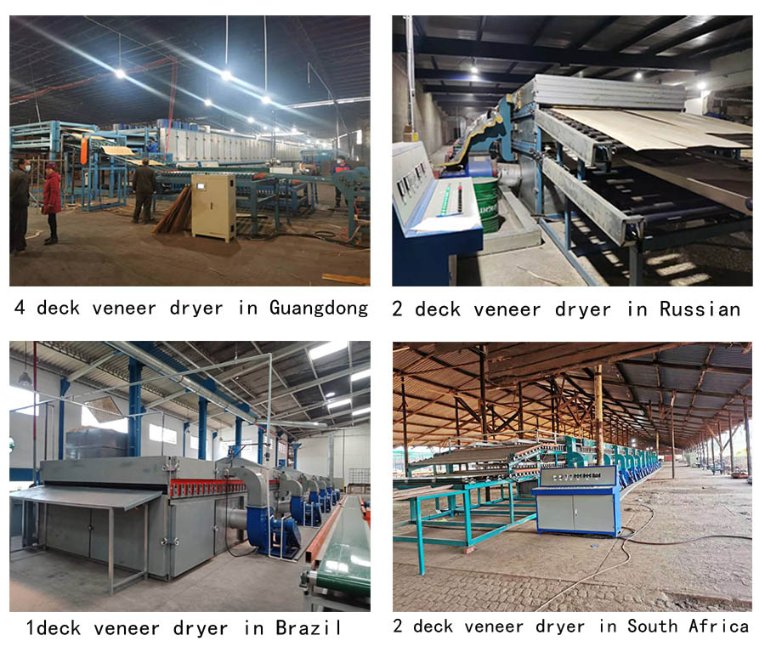 Certificate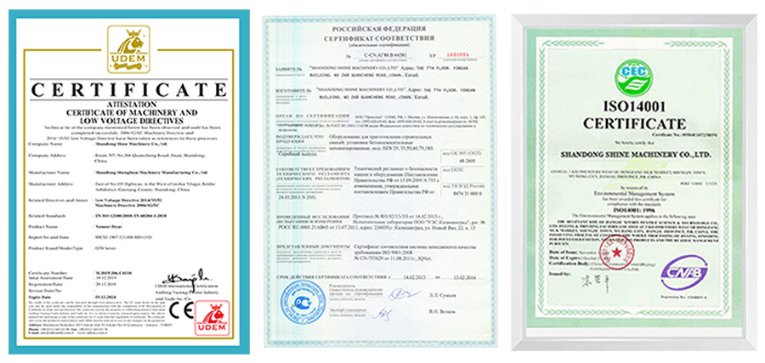 Customer Visits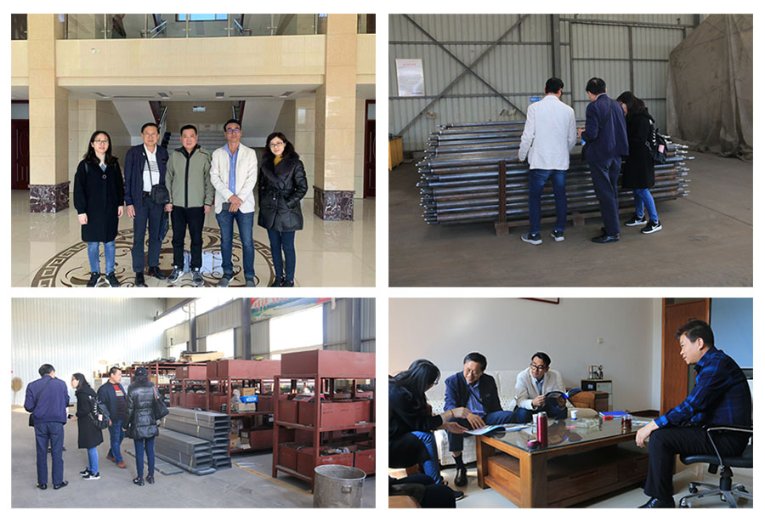 Our Services
1.The warranty period for the mechanical equipment part is one year from the start of production after installation, and the electrical part is six months.
2.Engineer guide installation service
3.Equipment replacement parts are available at discounted prices
Our Factory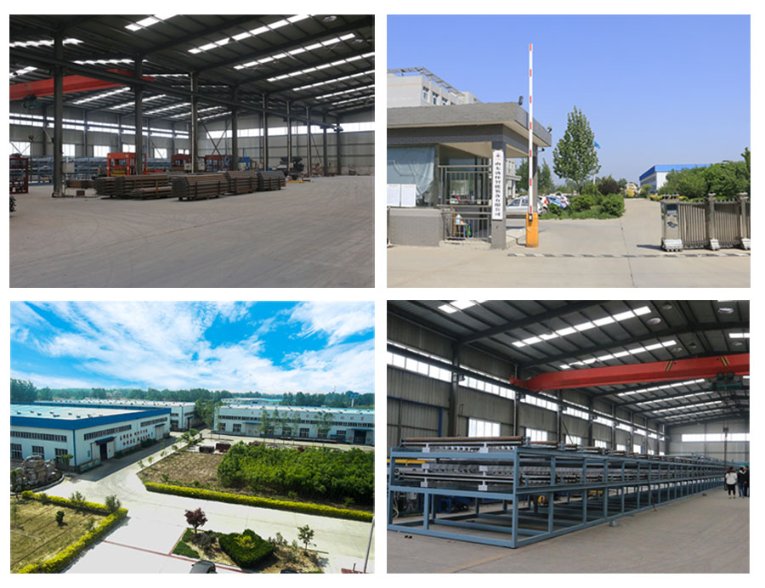 Shandong Shine Machinery Co., Ltd is founded in 1999 and we are specialized in R&D and production of veneer dryers and other plywood making machines. We have 10 standardized workshops, covering an area of 70,000 square meters and 150 sets of various machines including 6 production lines of machining, heat treatment, punching, welding, assembling and painting. We have a professional R&D team and experienced after-sale service team to supply best drying solution for different customers.
We have a professional R&D team and experienced after-sale service team to supply best drying solution for different customers. Shine roller veneer drying machines have been exported to more than 20 countries such as Latvia, Indonesia, Vietnam, Thailand, Laos, Malaysia, Cambodia, Myanmar, Brazil, Bolivia, South Africa, South America, Ethiopia, The Republic of Congo and etc.
Product Packaging
We can help you to find a variety of transport options. The main part can be shipped in containers, and the accessories can be shipped by air.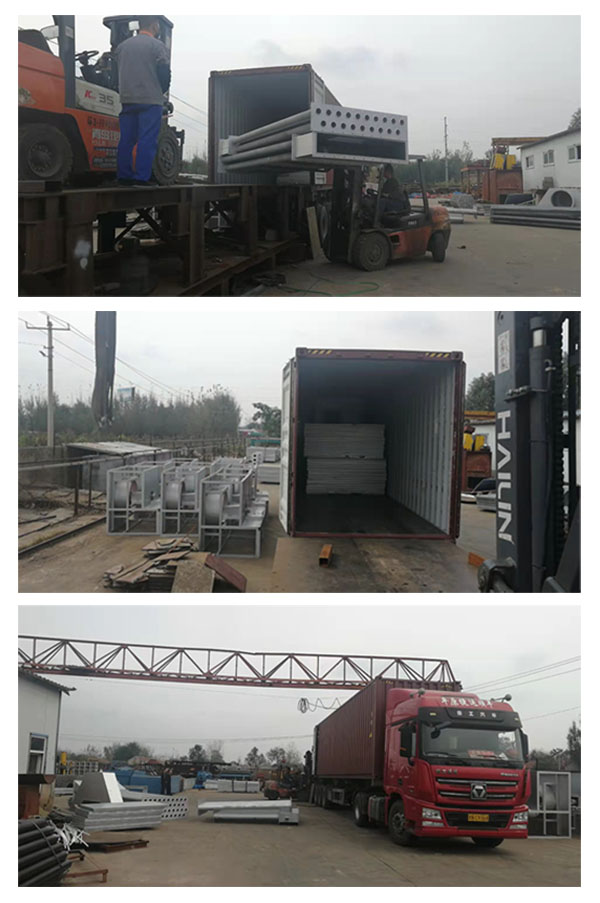 FAQ
1. How much does it cost to dry 1m³ veneer?
About $12, including labor, fuel, electricity, will fluctuate with local prices.
2. How to choose a product that is most suitable for me?
A:Our company have professional engineer to select the most suitable product according to your capacity and areas, saving your time and cost.
3. Will it be difficult to install?
A: We will send professional engineers to guide. In remote situations, engineers will video assist workers with installation. There have been many remote success stories.
4. Can I see the real equipment and factory?
Yes. We can provide the location of the equipments that have put into production, and we contact and communicate with the users for you. Hence you can see our real equipment and its effects.