Warmly celebrate Shandong Shine Machinery Co.,Ltd. completing the order for a large-scale wood chip dryer from Mengla Yunjia Wood Industry Co., Ltd. After the inspection of the workshop director and engineers, it met the factory standards and went off the assembly line smoothly.
The company ships the products overnight, allowing customers to feel the convenience brought by shine intelligent equipment at the first time. The product engineer and after-sales team will also go there to install and debug the product. If there is any problem, we will solve it for the customer as soon as possible. Please arrange personnel and plant preparation equipment for installation. The machine is 48 meters long and requires a workshop length of 56 meters. Meter. Accompany the engineer to explain the machine to the personnel of your company. Thank you for your trust in shine Intelligent Equipment.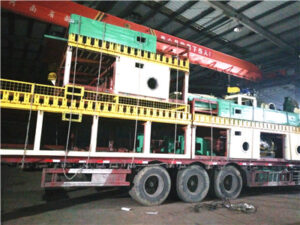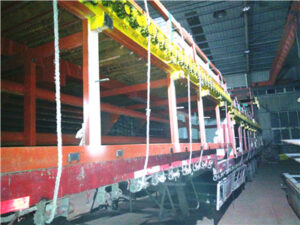 Wood chip dryer wood chip dryer
Performance and technical advantages of the equipment
1、The dried veneer is flat and smooth with even moisture content; and has direct contact heat transfer between high temperature drum and wet veneer, high thermal efficiency, small heat loss and reduced heat energy loss.
2、The equipment adopts frequency conversion to adjust the feeding speed according to the thickness and moisture content of your veneer, so as to achieve the ideal drying effect.
3、The equipment occupies a small area, has little accessory equipment, is easy to transport, quick to install and can be put into use quickly.